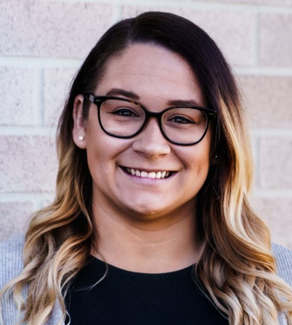 B Psych (Hons).
Hi, I am Sam. I am a registered psychologist who is incredibly passionate about empowering others with their mental health with a non-judgemental, compassionate approach.
Inspired by my own lived experience of mental health difficulties in the past and being fortunate enough that a psychologist helped me, I was inspired to be able to do the same for others.
To make an appointment with Sam choose Online Booking or call (07) 3088 5422. 
My Experience
I graduated university with a Bachelor of Psychology with a First class honours. My honours thesis and published research was on how people manage negative feedback in the context of their career identities.
My client experience has included community, custodial and not-for-profit settings. I have had the pleasure of working within the Australian Aboriginal community and resonate strongly with the Social and Emotional Wellbeing Framework. I have experience working with children and adolescents (and their families), young adults and adults.
My Approach
I take a holistic approach to mental health and aim to guide each client through his or her individual path towards long-term healing.
I use a range of evidence-based therapeutic practices including;
Cognitive Behavioural Therapy (CBT)
Acceptance and Commitment Therapy (ACT)
Dialectical Behaviour Therapy (DBT),
Eye Movement Desensitisation and Reprocessing (EMDR)
Interpersonal Psychotherapy (IPT)
Motivational interviewing
Narrative therapy
Play-based strategies (children)
Positive Psychology
I am trauma-informed and at times utilise movement to help with managing large and overwhelming emotions to ensure we are getting the most out of our sessions together (Yoga and the Traumatised Body – mental health clinician training).
Whilst I have diverse experience working with a range of mental health difficulties (listed below), I generally take a Transdiagnostic approach to mental health.
Anxiety
Agoraphobia
Depression
Panic
Single-incident trauma
complex PTSD
low self-esteem
substance abuse
stress
To make an appointment with Sam choose Online Booking or call (07) 3088 5422. 
Articles of Interest by Psychologist Samantha Sheppard: